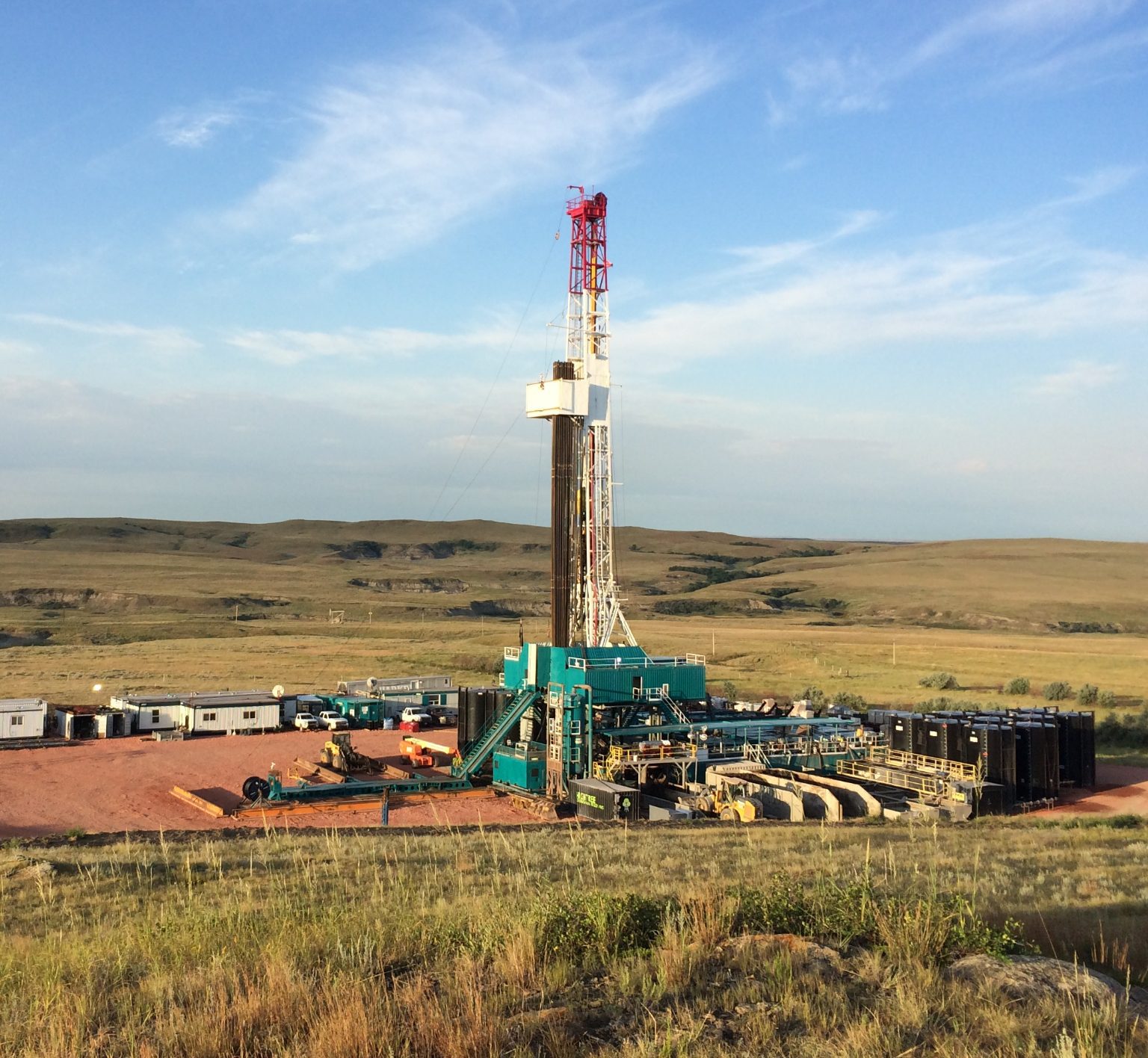 Our History
Denbury has been actively involved in carbon management for more than 20 years, and our company history dates back more than 70 years.
Denbury has been active in oil and natural gas production in the U.S. Gulf Coast since the early 1990s, and in 1999 began operating its first CO2 enhanced oil recovery project at Little Creek Field in Mississippi. Over the last 20+ years, Denbury has initiated more CO2 floods than any other company and has constructed and amassed CO2 pipelines spanning more than 1,300 miles in the U.S. Gulf Coast and Rocky Mountain regions, the largest network of CO2 pipelines owned and operated by any single company in the U.S. With Denbury's expertise in managing CO2 and its large CO2 pipeline infrastructure, Denbury is ideally positioned to be a leader in the rapidly expanding Carbon Capture, Utilization, and Storage ("CCUS") business. We are proud of our past, and even more excited about what we will accomplish in the future. The timeline below shows key events in Denbury's history.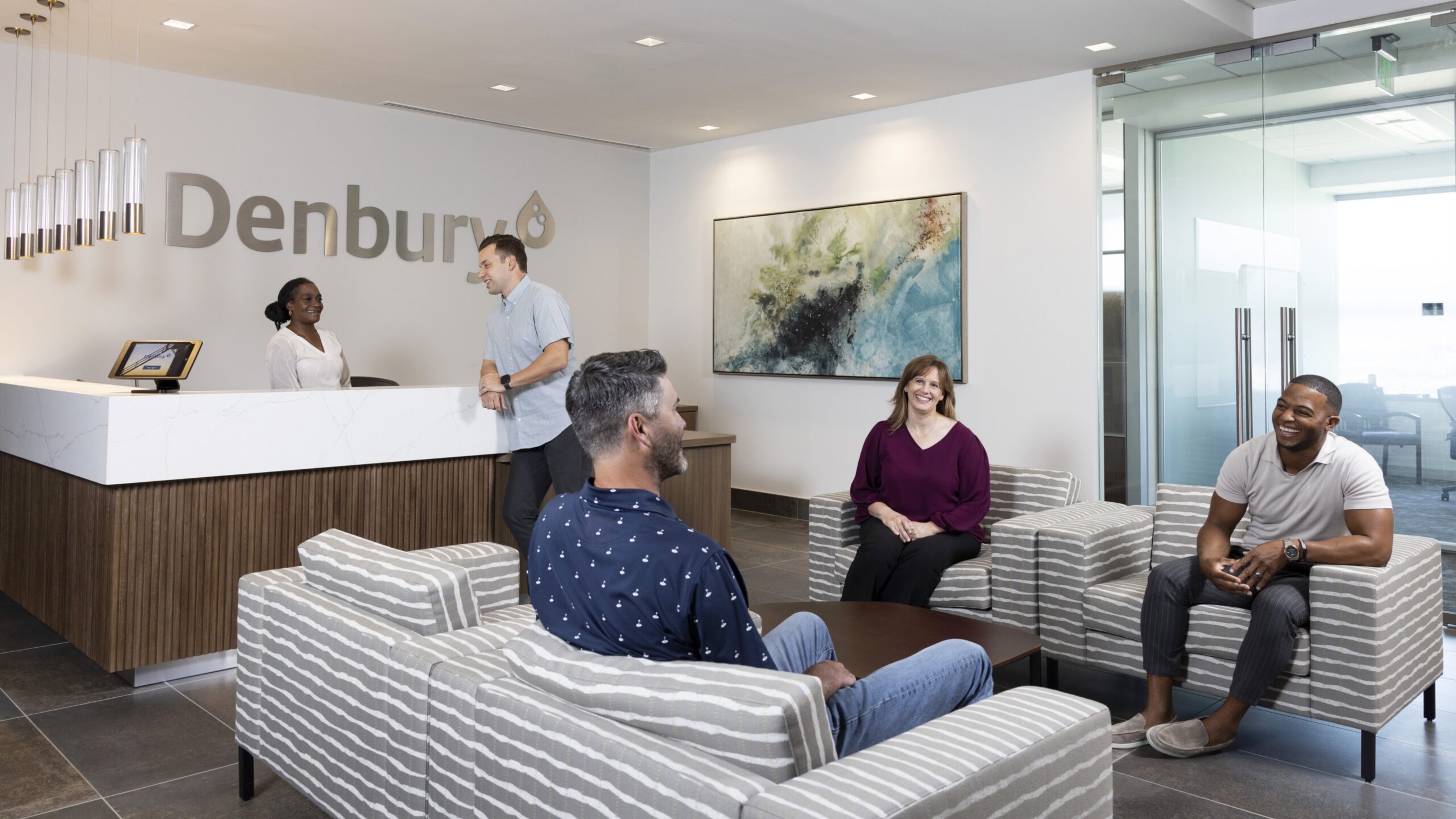 1951
Founding Year
In March 1951, the predecessor organization to Denbury was incorporated in Manitoba as "Kay Lake Mines Limited (N.P.L.)".
1992
Canadian Newscope Resources Acquires Denbury Management
In July 1992, Canadian Newscope Resources Ltd. acquired all of the outstanding shares of Denbury Management.
1995
Common Shares Listed on NASDAQ; Private Placement with Texas Pacific Group ("TPG")
On August 25, 1995, Denbury listed its shares for trading on NASDAQ. Denbury's shares also continued to be traded on the Toronto Stock Exchange. In December 1995, Denbury closed a private placement of securities with partnerships affiliated with the Texas Pacific Group ("TPG").
1996
Acquired Amerada Hess Properties
Denbury acquired Eucutta and Quitman Fields in Mississippi, along with other oil and natural gas properties in Mississippi, Louisiana and Alabama.
1997
In May 8, 1997, Denbury listed its shares for trading on the New York Stock Exchange (NYSE: DNR).
1997
Acquired Heidelberg Field
Denbury acquired Heidelberg Field in Mississippi from Chevron Corporation.
1999
Sale of Equity, Change of Domicile, Acquired Little Creek Field
In April 1999, Denbury's stockholders voted to move the Company's domicile from Canada to the United States as a Delaware corporation and sold $100 million of Denbury common stock to the Texas Pacific Group ("TPG"), increasing TPG's ownership of the Company's common stock from 32% to 60%. In August 1999, Denbury acquired its first tertiary recovery field, Little Creek Field in Mississippi.
2001
Acquired Jackson Dome
CO2 Assets, West Mallalieu Field, Matrix Oil and Gas, Inc. and Barnett Shale Acreage
In February 2001, Denbury acquired Jackson Dome, a naturally-occurring source of carbon dioxide ("CO2") reserves and the 20-inch, 183-mile NEJD Pipeline running from Jackson, Mississippi to near Donaldsonville, Louisiana. In May 2001, Denbury acquired West Mallalieu Field, a future tertiary flood. In July 2001, Denbury acquired Matrix Oil and Gas, Inc., a company with most of its operations in the offshore Gulf of Mexico. Denbury also acquired 20,000 acres in the Barnett Shale during 2001.
2002
Acquired the General Partner Interest in Genesis Energy, L.P., COHO Energy's Inc.'s Gulf Coast Properties and McComb Field
In May 2002, Denbury acquired the 2% general partner interest in Genesis Energy, L.P. ("Genesis"). At that time Genesis owned three primary pipeline systems in Texas, Alabama/Florida and Mississippi, with the Mississippi pipeline system in close proximity to several of the Company's Mississippi oil fields. In August 2002, Denbury acquired Brookhaven Field, a future tertiary flood, and other oil and gas properties from COHO Energy. In 2002, Denbury also acquired McComb Field, a future tertiary flood in Mississippi.
2003
Initiated First Greenfield CO2 EOR Development
In 2003, Denbury initiated its first greenfield CO2 EOR development in Mallalieu Field in Mississippi.
2004
TPG Disposed of Remaining Shares, Sale of Offshore Assets, Drilled First Wells in Barnett Shale
In March 2004, TPG, which owned 17.5% of the Company's common stock, divested the last of its shares to institutional investors. In July 2004, Denbury sold the subsidiary that held its offshore assets. Denbury drilled its first horizontal wells in the Barnett Shale.
2006
Acquired Tinsley Field, Completed Free State Pipeline, Acquired Option to Purchase Hastings Field
In January 2006, Denbury closed on a acquisition of the Tinsley Field and other fields that could be future tertiary floods. In 2006, Denbury completed construction of the 84-mile Free State CO2 Pipeline from Jackson Dome to tertiary fields in East Mississippi. During November 2006, Denbury acquired an option to purchase Hastings Field near Houston, Texas.
2007
Acquired Oyster Bayou and Fig Ridge Fields, Sold Louisiana Natural Gas Assets
In March 2007, Denbury acquired Oyster Bayou and Fig Ridge Fields, future potential tertiary floods. In October 2007, Denbury agreed to sell its natural gas assets in Louisiana.
2008
Completed Delta Pipeline to Tinsley Field,

320-Mile Green Pipeline Construction Begins, 45Q Tax Credit Enacted
Denbury began the construction of the Green Pipeline, a 24-inch, 320-mile pipeline, with the long-term intent to transport industrial-sourced CO2 for use in Denbury's tertiary recovery operations in the Gulf Coast. In 2008, the U.S. Treasury enacted the original 45Q tax credit program, with incentives to capture CO2, providing $10/metric ton for CO2 used in EOR.
2009
Acquired Hastings Field, Entered into Agreement to Acquire Encore Acquisition Company, Acquired Conroe Field, Sold Barnett Shale Properties
In January 2009, Denbury acquired Hastings Field, a future tertiary flood near Houston, Texas. In October 2009, Denbury entered into an agreement to acquire Encore Acquisition Company, providing the opportunity for Denbury to expand its CO2 EOR expertise into the Rocky Mountain region. The most significant series of fields held by Encore was the Cedar Creek Anticline stretching through Montana, North Dakota and into South Dakota. In addition, Encore held approximately 275,000 net acres in the Bakken Shale in North Dakota. In late 2009, the Company acquired Conroe Field, a potential future tertiary flood near Houston, Texas. In two transactions, in May 2009 and December 2009, Denbury sold its Barnett Shale assets.
2010
Sold Interests in Genesis Energy, Acquired Encore Acquisition Company, Acquired Interest in Riley Ridge, Divested Non-Strategic Properties Acquired from Encore, Completed the Green Pipeline
In February 2010, Denbury sold its interests in Genesis Energy, LLC, the general partner of Genesis Energy, L.P., and in March 2010 Denbury sold all of its Genesis common units. In March 2010, the Company acquired Encore Acquisition Company in a stock and cash transaction valued at approximately $4.8 billion. In 2010, Denbury divested of non-core Encore properties, including its interests in Encore Energy Partners LP for $1.6 billion. In 2010, Denbury completed the 320-mile, 24-inch, Green Pipeline, a CO2 pipeline that runs from southern Louisiana to near Houston, Texas.
2011
Acquired Remaining Interest in Riley Ridge, Completed Initial Segment of Greencore Pipeline
In August 2011, Denbury acquired the remaining interest it did not already own in the Riley Ridge Federal Unit in Wyoming. In December 2011, Denbury completed the initial 115-mile segment of the Greencore Pipeline, a 20-inch CO2 pipeline that will ultimately connect the Lost Cabin gas plant in Wyoming to the Bell Creek oil field in Montana.
2012
Acquired Thompson Field and Sold Non-Core Assets in Paradox Basin in the Gulf Coast, Bakken Exchange Transaction, Completed Construction of Greencore Pipeline to Bell Creek Field, Received First Anthropogenic CO2 in the Gulf Coast
In two transactions, Denbury acquired Thompson Field in Texas and sold non-core assets in the Paradox Basin of Utah and properties in the Gulf Coast. In late 2012, Denbury completed a sale and exchange transaction under which Denbury sold ExxonMobil its Bakken assets in exchange for two oil fields – Webster Field in Texas and Hartzog Draw Field in Wyoming, and a one-third overriding royalty interest in ExxonMobil's CO2 reserves in LaBarge Field in Wyoming. In late 2012, Denbury completed construction of the 232-mile, 20-inch, Greencore Pipeline and received its first deliveries of industrial sourced CO2 for use in EOR.
2013
Acquired
Additional Interests at Cedar Creek Anticline
The Company acquired additional interests in the Cedar Creek Anticline from ConocoPhillips, utilizing a significant portion of the cash proceeds remaining from the Bakken Exchange Transaction.
2014
Shift in Focus to Growth and Income (Dividends),
First Cash Dividend Paid
In January 2014, Denbury paid its first-ever cash dividend with a quarterly dividend of $0.0625 per common share.
2015
Reduce Capital Spending and Business Development Activities Due to Lower Oil Prices, Eliminated Quarterly Dividend
In response to the significantly lower oil prices in 2015, Denbury made adjustments to its business activities and plans to focus on preserving financial strength and flexibility. As part of this shift, Denbury reduced its capital expenditures, and the Company ceased paying a quarterly dividend after the third quarter of 2015.
2016
Completed Natural Gas Liquids Extraction Plant at Delhi Field, Continued Focus on Business Optimization, Cost Reductions
During 2016, Denbury completed a series of privately negotiated debt exchanges and open market debt repurchases that reduced our debt by over $530 million.
2017
Acquired Interests in West Yellow Creek and Salt Creek Fields,
Continued Focus on Debt Reduction, Successfully Completed First Mission Canyon Well at Cedar Creek Anticline
In 2017, Denbury acquired non-operating interests in the Salt Creek Field of Wyoming and West Yellow Creek Field in Mississippi. In 2017, Denbury initiated debt exchange transactions that reduced its total debt by $184 million. The successful completion of a Mission Canyon well at Cedar Creek Anticline opened up a new, relatively low-cost, short-cycle development program.
2018
Continued Focus on Debt Reduction, Capital Discipline and Cost Reduction
In 2018, additional transactions reduced Denbury's debt principal by $243 million, extended the maturity of Denbury's bank facility, and Denbury issued new second lien notes which further extended debt maturities and strengthened the Company's financial position.
2019
Continued Focus on Debt Reduction, Capital Discipline and Cost Reduction, Sold Assets
In 2019, through a series of debt exchanges, reduced Denbury's debt principal by $250 million and improved Denbury's debt maturity profile. Sold Citronelle Field and surface acreage for approximately $24 million.
2020
Closed Farm-Down Transaction, Monetized Surface acreage, Oil Prices Collapsed, Reorganized under Chapter 11
In March and April 2020, oil prices dropped significantly in response to the reduction in worldwide economic activity and drop in oil demand amid the COVID-19 pandemic, plus OPEC supply pressures. On July 30, Denbury Resources Inc. and its subsidiaries filed petitions for reorganization in a "prepackaged" voluntary bankruptcy under chapter 11 of the Bankruptcy Code. Denbury emerged from bankruptcy on September 18, 2020 with a strong balance sheet and liquidity position. Upon emergence the name of the Company was change to Denbury Inc.
2021
Acquired Big Sand Draw and Beaver Creek Fields, Formed Denbury Carbon Solutions, Completed CO2 Pipeline to Cedar Creek Anticline
In March 2021, Denbury completed the acquisition of Big Sand Draw and Beaver Creek oil fields in Wyoming, including surface facilities and a 46-mile CO2 pipeline. Denbury formed Denbury Carbon Solutions to advance its CCUS business.In late 2021, Denbury completed the 105-mile CO2 pipeline from Bell Creek Field in Montana to Cedar Creek Anticline in Montana and North Dakota.
2022
CO

2 Injection Begins at CCA, New CCUS Agreements
In early 2022, Denbury began injection of CO2 into the first phase of CCA. Denbury secured new transport and storage agreements for industrial-sourced CO2, and began developing opportunities for potential CO2 sequestration sites. As of October 2022, Denbury has executed agreements for potential permanent storage capacity of >1.5B metric tons of CO2 and to transport and store 20MM metric tons of CO2 per year.