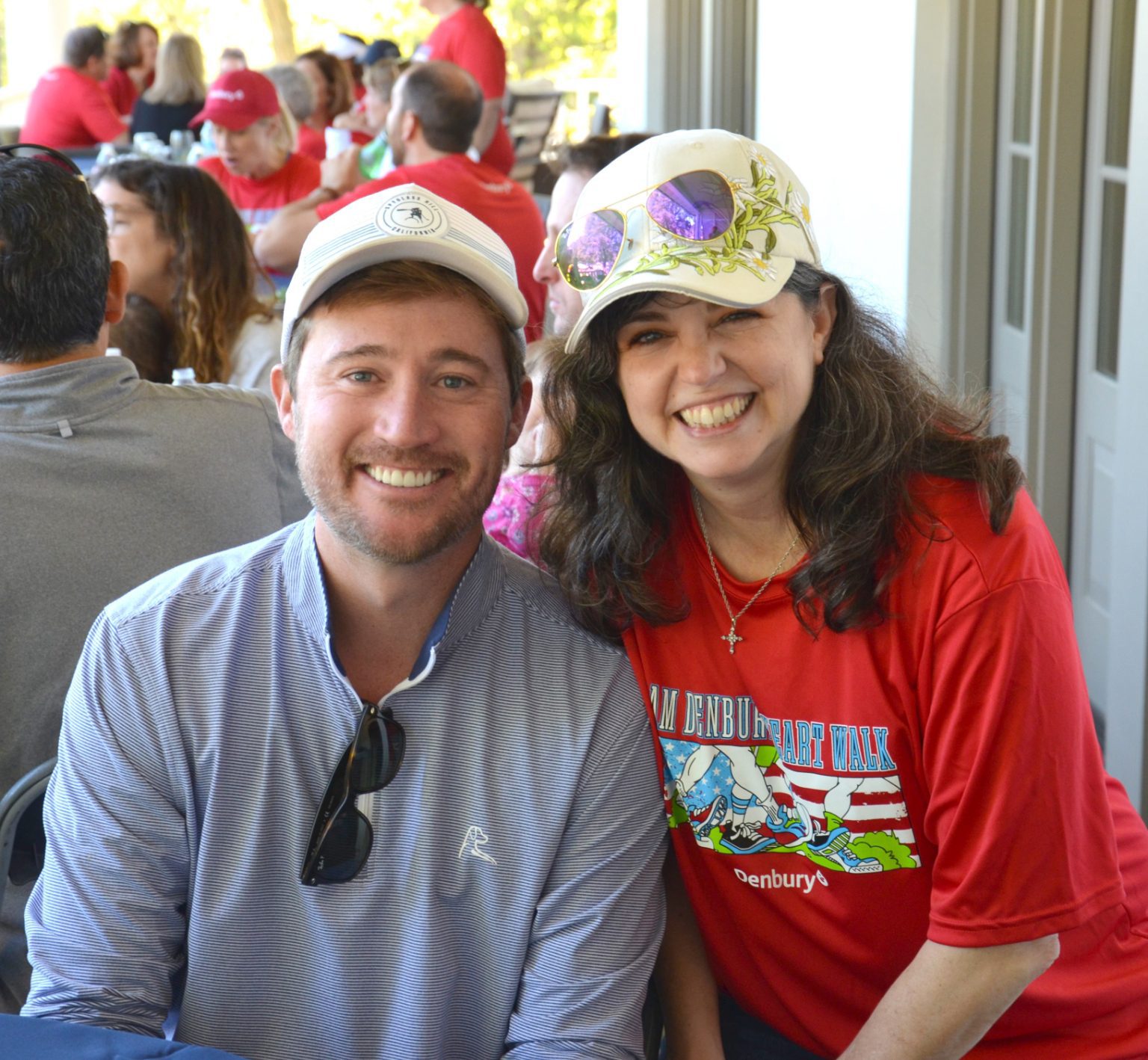 Employee Well-Being & Engagement
We strive to make Denbury a great place to work because we believe it is an important driver to employee well-being, retention and corporate success. We are dedicated to creating a workplace where every employee has the support and tools necessary to succeed. At Denbury, our work culture is relaxed, rewarding, focused, challenging and friendly. We work to create an atmosphere of trust and teamwork that brings out each employee's unique talents. We believe our most important resource and our biggest competitive advantage is our highly skilled, knowledgeable and diverse workforce.
All of our employees are encouraged to use their skills and creativity in their areas of expertise, creating an atmosphere of cooperation and respect. We work as a team to develop innovative solutions that exceed expectations.
We believe in our employees' right to a safe work environment, excellent work culture and competitive compensation. A culture of empowerment frees employees to develop ideas for tomorrow to facilitate the continued success of Denbury.
Senior management believes that engagement and transparency with our employees is an important part of building trust and helping our employees feel rewarded, heard and secure about Denbury and their jobs. We have a number of company initiatives that focus on employee engagement, including a company-wide employee engagement survey that we launched in the second quarter of 2022.
Town Hall Updates
Periodically, our senior management team invites all employees to attend town halls, led by our CEO, which includes an update on our business and company performance.
Sessions with the CEO
On a frequent basis, our CEO invites a small rotating group of employees to an informal meeting to directly engage with and answer questions.
Denbury believes that promoting health and as part of our wellness among our employees and their families is critical to our success and necessary commitment to our employees. Our focus on the health and wellness of our employees goes beyond compliance with occupational health and safety regulations. The following are some programs we offer:
Vitality Wellness Program
Denbury provides its employees the opportunity to participate in "Vitality." Vitality is an interactive and personalized wellness program that helps employees meet their wellness goals.
Wellness Screenings
Preventive care is covered 100% under the Denbury health plan for enrolled employees and their dependents.
The Denbury App
The Denbury App provides employees with quick and easy access to useful Denbury information, such as access to their health and human resources data.
Advocacy Care
Through Advocacy Care, employees have unlimited confidential access to personal health advocates who can answer questions and help get them the right care on a wide range of issues.
Employee Assistance Program
Through Denbury's Employee Assistance Program, employees can get help with matters such as balancing work and family, staying healthy, finding legal help, locating childcare and handling finances.
Employee Emergency Fund
The Employee Emergency Fund is intended to provide financial assistance to employees affected by catastrophic events or natural disasters. The fund is made up of contributions from employee which can be collected by items sold, fundraisers or straight donations.
Denbury has a long-standing tradition of offering exceptional benefits to its employees. These benefits are designed to help us attract and retain talented employees by creating a great working environment for our employees. We have been working hard to manage costs and have taken a close look to determine the employee benefits that provide the most value to our employees. Our benefits include:
Competitive Compensation

Flexible Work Schedule

Medical Benefits

401(k)

Life Insurance

Disability Program

Scholarship Program

Matching Gift Program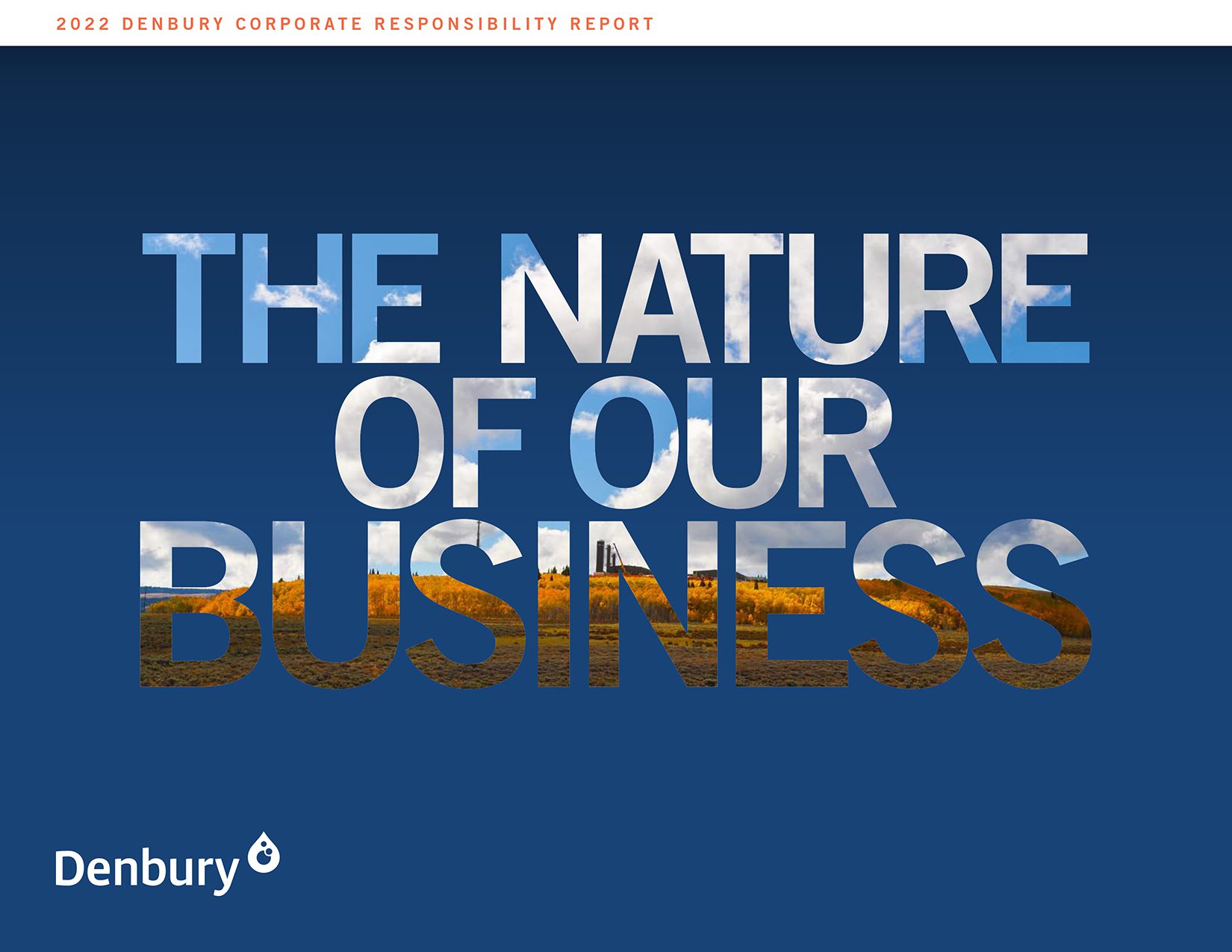 For more information on Denbury's employee well-being & engagement, see our 2022 Corporate Responsibility Report.
Events at Denbury
Denbury sponsors and hosts many events for its employees and their families. These events create an employee focused and family-oriented environment.
Open House

In October 2020, employees attended a socially distanced Open House to see Denbury's new headquarters in Plano, Texas.

Intern Field Trip

In June 2021, Denbury interns took a field trip to our Hastings and Conroe fields.

Heart Walk

In September 2021, Denbury employees and their families participated in the American Heart Association's Heart Walk to help fight our nation's No. 1 and No. 5 killers—heart disease and stroke.

Susan G. Komen 3-Day

In November 2021, Denbury employees participated in the Susan G. Komen 3-Day challenge.

Holiday Party

In December 2021, employees gathered in Plano, Texas for a holiday celebration.

Happy Hour

In February 2022, employees gathered at Denbury's headquarters in Plano, Texas for a happy hour celebration.