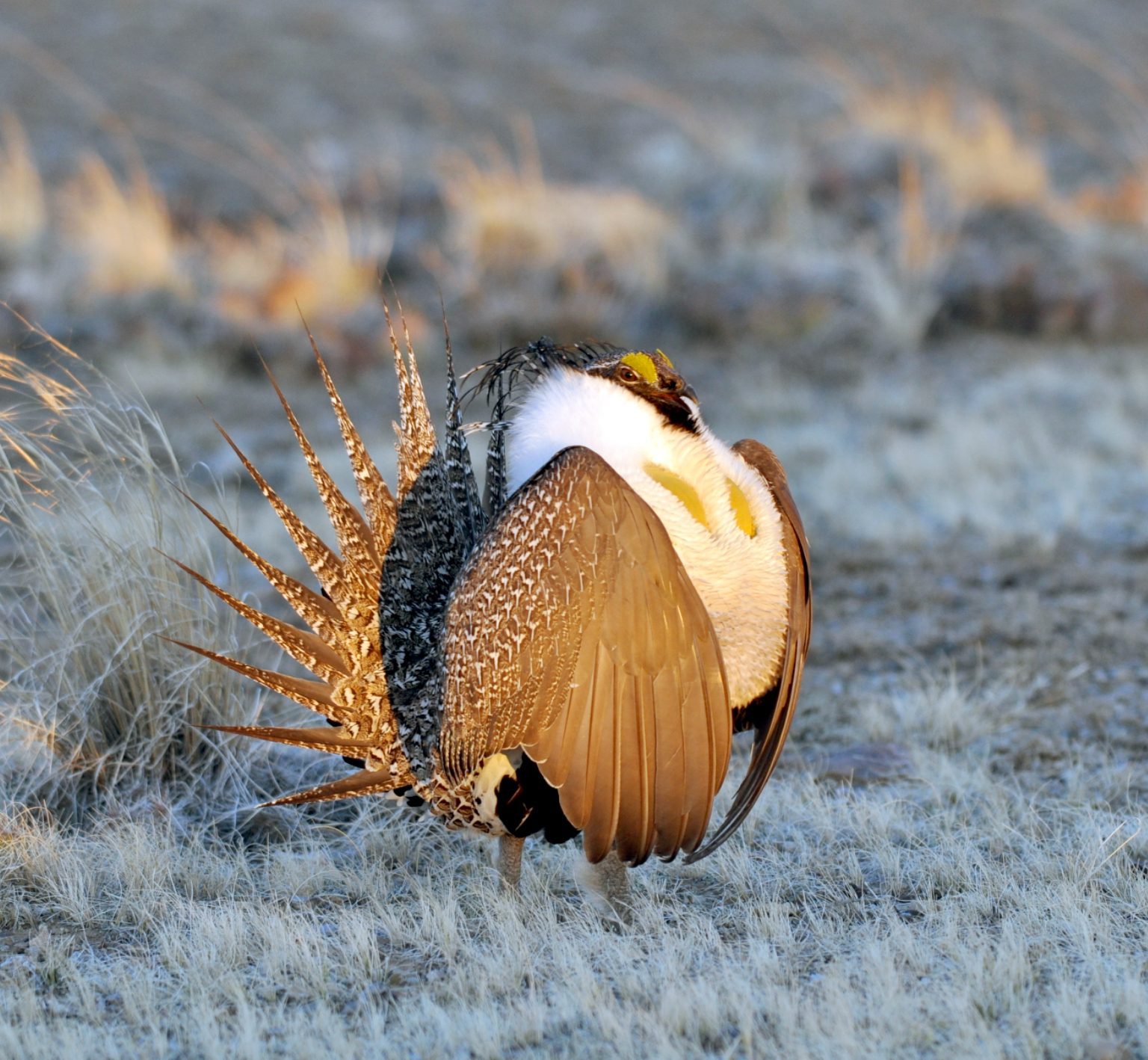 Managing Our Environmental Footprint
Protecting the environment requires proper implementation and execution of our development plans. Denbury addresses wildlife protection, soil quality, plant species and other natural resources as a part of our development, reclamation and remediation efforts. Denbury is subject to a variety of federal, state and local health, safety and environmental ("HSE") laws and regulations. We strive to fully comply with all regulatory requirements and to minimize our operational "footprint" on the environment. Because we typically acquire mature properties, we are often faced with the challenge of correcting existing environmental footprints, in addition to minimizing future impacts. To ensure compliance with regulations, as well as company policies and procedures, audits are regularly conducted to identify matters that require corrective action. We take great effort to minimize impacts to the environment. When constructing new projects, the following mitigation sequence is followed: Avoid, Minimize, Restore, Compensate. This process starts in the very early stages of planning a project with site selection, routing and mitigation included as integral parts of the analysis for any project.
Because we recognize the importance of maintaining biodiversity and conserving habitats, we incorporate environmental, cultural, and wildlife resources into our project design and execution strategies. We believe in the philosophy of Avoid > Minimize > Mitigate when planning projects and conduct environmental assessments to help guide our projects. We consider both potential habitat impacts and species interaction, and often schedule our activities to avoid sensitive seasonal behaviors such as migration, mating, and winter congregation.
The habitat for sage grouse encompasses most of Denbury's Rocky Mountain Region; therefore, it is important to help lead the effort in Montana to ensure that adequate policies are in place to help protect and preserve critical sage grouse habitat while allowing for responsible development of our Enhanced Oil Recovery ("EOR") operations and exploration activities. Denbury was an industry leader in the passage of Senate Bill 261 in the 2015 legislative session that created the Montana Sage Grouse Stewardship Act. In 2019, as part of our CCA development project, Denbury established the first ever private conservation easement for sage grouse in Montana. Through a permittee-responsible approach, Denbury secured mitigation offsets through the combination of land preservation and restoration.
Denbury is providing financial resources to mitigate any potential direct or indirect impacts to elk form our operations in western Wyoming, focusing on damage prevention, elk monitoring and research, and habitat enhancement.
During construction of the CCA Pipeline Project, Denbury partnered with SWCA Environmental Consultants to provide environmental compliance monitoring. At the conclusion of the project, 100% of the disturbed areas were successfully reclaimed prior to final demobilization in mid-December. Cultural and paleontological resource monitoring reports were submitted to the regulatory agencies in December 2021 upon conclusion of the project.
Denbury considers the potential effects our operations may have on surrounding areas, and when appropriate, we employ noise control mitigation to reduce the impact of sound "emissions." When appropriate, we employ practical and efficient noise control as dictated by engineered sound studies to reduce the effects, including sound barriers and blankets to reduce the noise originating from drill sites
Sustainability is integrated into the design and construction of Denbury's corporate headquarters. In 2020, Denbury relocated our corporate headquarters to a new Leadership in Energy and Environmental Design ("LEED") certified building in Plano, Texas. Even prior to relocating, Denbury was committed to sustainability by making LEED certification a top priority. When we designed our previous corporate headquarters, we knew that green building practices reduce negative impacts on the environment and also reduce operating costs and increase workers' productivity. Denbury was proud to also receive this certification for our previous corporate headquarters.
In 2021, Denbury worked with Power Sentry on a pilot project to capture and store waste energy generated by small instantaneous imbalances in rod pump operation. The stored energy is used to supplement line power to run the drive motor on the rod pump. Power Sentry's On-Site Storage system uses capacitor-based storage technology to capture and reuse the regenerated energy of artificial lift systems to reduce kWh usage and peak demand.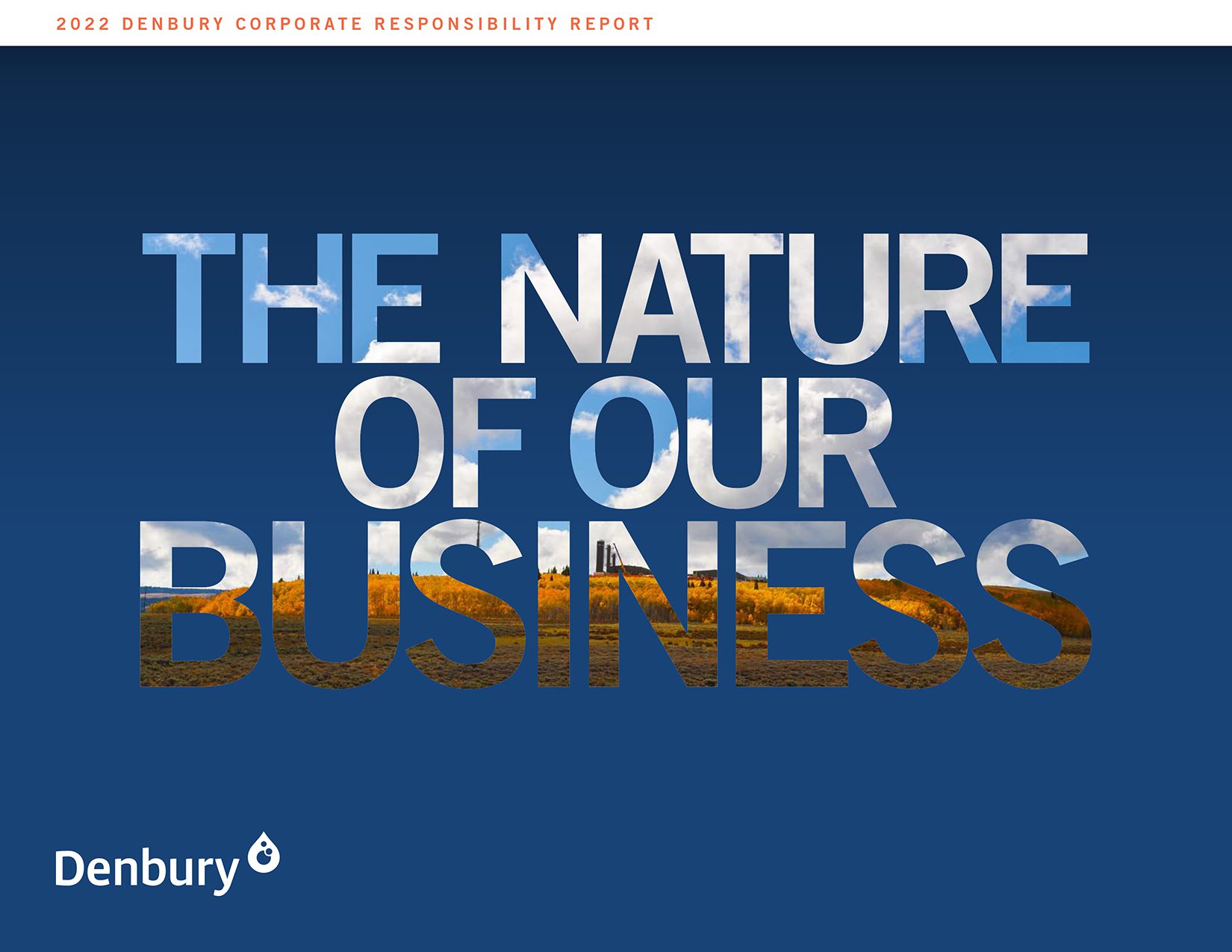 For more information on how Denbury is managing our environmental footprint, see our 2022 Corporate Responsibility Report.